Events
Steventhen Holland, Guest Speaker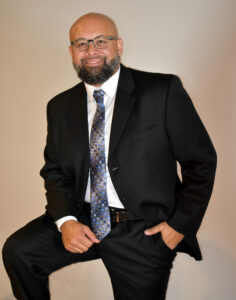 2024 Life Gala 
Welcome in the New Year with a celebration of LIFE and the great fingerprints of God on the Shreveport Pregnancy Center.  This years fundraiser will be held at Cypress Baptist Church, our new Speaker Of The House, Mike Johnson's home church in Benton, LA!
Joining us is our guest speaker Steventhen Holland an author, recording artist, passionate worship leader, motivational speaker, national pro - life speaker and founder of Broken Not Dead Ministries.
He is the author of a book entitled, The Journey: Brokenness to Wholeness, in which he shares his amazing story!
His life is the result of the gang-rape of an eighteen-year-old mentally challenged young woman. Incredibly, despite his mother's lack of intellectual ability, homelessness, and a society that was constantly pressuring her to abort him, he survived. However, his mother couldn't care for him and placed him in foster care, where he was later adopted. He wouldn't be reunited with his birth mother for over twenty-seven years!
It is sure to be a night to remember that will encourage the faith of all as we fight together for LIFE.
WANT TO COME AS A NEW OBSERVER TO THIS MINISTRY? CONTACT ME TODAY ABOUT BEING A COMPLIMENTARY GUEST FOR THE EVENING! WE WOULD LOVE TO MEET YOU. KELLY CHRISTIAN, FOUNDER (601) 645-2295.
SEATING IS LIMITED AND YOU MUST REGISTER BY BUYING A TICKET, BEING A TABLE SPONSOR OR CONTACTING OUR FOUNDER AT THE NUMBER ABOVE FOR A COMPLIMENTARY SEAT. 
Baby Steps 5k and Fun Run
Location:  LSUS Campus
Date:  December 2nd, 2023
1/2 mile fun run for kids starts at 8:00am       
5K Starts at 8:30am
Registration: $30 - Race Day: $35.     
Fun Run (10 and under): $10
CLICK BELOW TO REGISTER NOW:
https://runsignup.com/Race/LA/Shreveport/SPCBabySteps5k
Overall Male and Female receive $100 cash.  First 100 runners receive a "Baby Steps 5K" cup.
Must register by November 20th to guaranty shirt size.
Any Questions contact: Barbie Jones (318) 455-5921
Fishing Tournament
Coming Spring 2024!